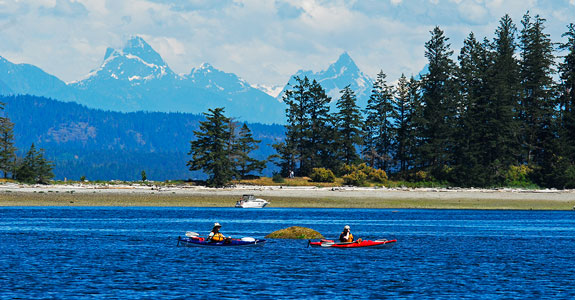 Planning a visit to the Discovery Islands?
Our web site is packed with great ideas for a vacation along with useful information on how to travel to the area, where to stay and what to do here. Read more>
Come to play,
plan to stay!
There's a wide range of great places to stay in the Discovery Islands. From luxury lodges to rustic, comfy B&Bs. Find the perfect place to call your home away from home.
From ocean shore to mountain tops.
The Discovery Islands are gaining a reputation as one of Canada's best adventure destinations. Hiking, biking, kayaking, golf, diving it's all here and much more...
FEATURED
The Discovery Islands are featured by National Geographic™
as one of Canada's 'Places of a Lifetime'. Read more>